Updated on 10th January 2013
Dr.T.Vidya Kumari, B.Sc.,LL.M.,Ph.D.
Professor
Specialised in the field of Mercantile Law. Has a teaching Experience of about two and half decades. Published two well received books and number of articles in standard law journals.Underwent special training in IPR at Paris under the auspices of WIPO. Has a rich administrative experience as the Principal of P.G.College of Law for about seven years and Chirperson ,Board of Studies in Law ,Osmania University for about six years.Participated in number of national and international seminars and workshops and presented papers .Delivered invited lectures as a resource person in several UGC refresher and orientation courses. Has been successfully guiding Ph.D.Scholars for almost a decade.
---
Dr. Panth Naik Karamtot B.A. LL.M. Ph.D.
Principal
Born on 17.02.1962, at Jaith Ram Thanda, Gollapally ( V) Cheguntta (M),Medak Dist. Did B.A. from Nizam College in 1987. LL.B. from P.G. College of Law in 1993 and Ph.d. in 2002 from Department of Law, Osmania University, Hyderabad A.P. He has specialized in Constitutional Law and Topic of Research for Ph.d. was " The concept of federalism under Indian constitution with special reference to Administration of justice". The Area of interest is Constitutional Law, Cr.P.C. T.P. Act and culture of scheduled Tribes with special reference to Bajnjaras ( Lambadas) published for articles in standard Law journals. Participated in five National seminars, three UGC Referesher courses and two Orientation programmes. Worked as warden of E-1, and E-II Hostels for two years from 1998-2000 and as N.S.S. Programme Officer for three years from 2000 to 2003. Teaching subjects Cr.P.C., T.P. Act, Land Law for LL.B. and Constitutional Law, and Administrative Law for LL.M. Recognised as a Ph.D. supervisor in the Department of law and at present guiding three scholars. Presently working as Principal, University Law College, Osmania University, Hyderabad.
---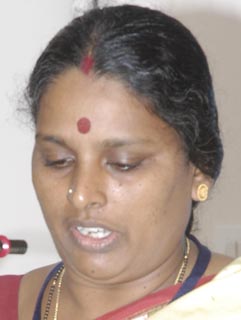 Smt.B.Vijaya Lakshmi, B.A., LL.M.,(Ph.D.)
Assistant Professor & Vice-Principal
Born in1967 at Hyderabad. Obtained B.A. Degree in 1991, LL.B. from University College of Law , Osmania University in 1994 in First Class and LL.M. in First Class from P.G. College of Law, Osmania University in 1997 with specialization in Torts and Crimes. At present pursuing her Ph.D. in Department of Law, O.U. on the topic -" The role of Victim in Criminal Justice System in India- A Critical Study". Attended 4 National seminars, published 2 Articles and attended one IPR Refreshing Course and one Research Methodology course apart from an Orientation Course for Law Teachers organised by the A.P. State Council of Higher Education in December 2003. Enrolled as An Advocate in Nov,1994.Practised as Junior Advocate in Family Court of Hyderabad & Secunderabad for 1 ½ years. Worked as lecturer in Law in Dr. B. R. Ambedkar Law College for 8 years. Joined University service on 30th August'2004.Presently working for her Ph.D on Faculty improvement Programme.
Participated in 63rd Orientation programme conducted by UGE, Academic Staff College and presented a paper on Compensation to the Victim of crime Got selected for the award of teacher fellowship under FIP(UGC-IX Plan). Member of the College Students welfare committee, college crisis Management committee Qualified NET in 2005. Participated in research Methodology course conducted by NALSAR Nationa School.

Guest Faculty for Marri Channa Reddy Institute for Huma Resource and Andhra Pradesh Police Academy Participate in awareness programme conducted by ETV on Rights of Women, gossip one of the cause fro crime etc.,

Presently teaching Law of Crimes, Law of Torts, Professional Ethics & Public Interest Lawyering for the students of LL.B. and criminology for LL.M.. Presently working for her Ph.D on Faculty improvement Programme.
---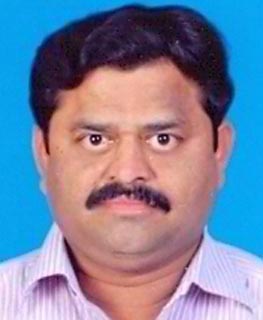 Dr. N. Venkateshwarlu, LL.M.,Ph.D.,
Assistant Professor
Specialized in Corporate & Security Laws, Banking Law, Arbitration Law & Human Rights. Topper in LL.M. from University Law College, Osmania University. He was appointed as a Part-time teacher/Academic Consultant in University College of Law, O.U in September 1998, and subsequently was appointed as Assistant Professor in 2007.Recognized by department of law, OU & AP University of Law as a Ph.D. supervisor.

Conducted Legal Aid, Legal Literacy and Para Legal Services camps. Published number of Article on various topics of law in standard law journals. Attended National & International Seminars, conferences, workshops & training programs and presented papers. Attended IPR training and orientation course on Law, OU. He has published three books on Law of Investment and securities(Q&A), a guide to LL.M., Ph.D(Law) and NET/SLET Examinations & corporate Law and secutities Regulations for Annamalai University, Director of Distance Education. He is at present the Vice-Principal on University College Of Law since May 2008. He has been a research person in the Subject of Law at Marri Channa Reddy Institute of Human Resource Development and Andhra Pradesh Excise Academy etc.,

E-mail: drvenkatlaw@gmail.com
---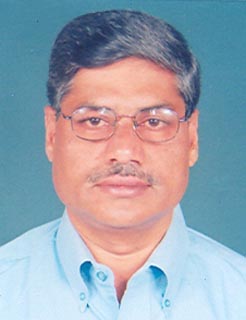 Dr. Y. Pratap Reddy, M.A., LL.M., Ph.D.,
Associate Professor and Chairman BOS in Law
Obtained B.Sc., B.L . and M.A. degrees from Sri Venkateswara University, LL.M. and Ph.D. degrees from Osmania University. Did LL.M. degree with specialization in the field of jurisprudence. A recipient of Two Gold Medals for securing the heighest marks in LL.M. Did Ph.D. on socially relevant subject of ' Socio-Economic Justice through Public Interest Litigation'. Jioned the Faculty of Law , Osmania University in the year 1989. Published Number of Research papers/articles in reputed Law Journals. Attended a number of National Seminars, Workshops & Conferences. Presently teaching jurisprudence, Interpretation of Statues, Administrative Law, Evidence, Torts, Consumer Protection Laws, Environmental Law etc., Has keen interest in the areas of Public interest Litigation, Human Rights, Consumer Protection and Juvenile Justice. Has been a resource person in the subject of Law at Andhra Pradesh Judicial Academy, Marri Chenna Reddy Institute of Human Resources Development.
---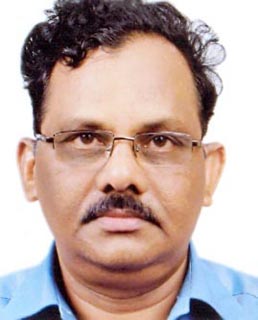 Dr.Y.F.Jayakumar, M.A.,M.L.,Ph.D.
Associate Professor
Born on 27.2.1957. Studied M.A.(Political Science), M.L.(Constitutional Law) from S.V.University in 1984. Awarded Ph.D. by Osmania University in 1994. Specialized in Constitutional Law. Published number of articles on various topics of law in standard Law journals like JILI,AIR, SCJ, ALT and ALD.Attended number of National and International Seminars and presented papers. Resource person for a number of UGC Academic Staff college of various Universities in India. Presently Head Department of Law, Osmania University. Produced 7 Ph.d's, Special area of interest and research is Family Law, Comparative Family Institutions, Alternative Dispute Resolution, Gender Justice, and Poverty Laws.
Visiting Faculty of Lalbhadur Shastri National Academy of Administration, Mussorie/ National Police Academy /Andhra Pradesh Judicial Academy,International Center for Alternative Dispute Resolution (ICADR). Organized Refresher Course on Human Rights for Degree College teachers in the year 2001, and a National Seminar on Law and Intellectual Property Rights in the year 2004, National Seminar on ADR in 2010.Designed Academic Curriculum for P.G.Diploma in Family Dispute Resolution offered by ICADR and NALSAR University of Law, and Authored two books i.e., (Monographs) Family Law and Matrimonial Remedies. Paper Presented in the 5th World Congress On Family Law & Children's Rights, HALIFAX, CANADA in 2009 on " The Socia-Legal Aspects of Surrogacy in India", and Paper Presented on Conciliation and Mediation in Family Courts –Indian and Singapore Practice", at 7th Asian Law Institution Conference 2010, at KUALALUMPUR.
E-mail: yfj1957@yahoo.co.in
---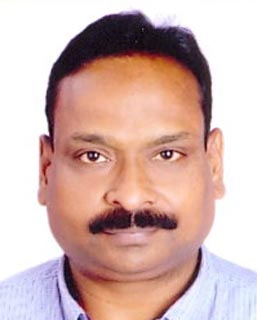 Dr.S.B.Dwarakanath, B.A., LL.M., Ph.D.,
Associate Professor
Dr. Sripathi Dwarakanath graduated in Law from University College of Law, Osmania University. He completed his Master's degree in Law specializing in International Law from the same University and registered for Ph.D. which he completed in 1994 and was awarded the degree in the same year. He has been on Teaching Faculty of Law of Osmania University for the past 13 years teaching various subjects of Law such as International law, Principles of Equity, Banking Law, Law of Crimes, Criminal Procedure Code, Intelletual Property Rights, Law of Torts and Consumer Protection for the LL.B. course. He also teaches International Law of War, International Humanitarian Law, Law of the Sea, Air and Outer Space and Research Methodology for the post graduate students of law. His area of Specialization is International Law, He has published several articles in recognized legal journals, discharged duties as ProgrammeOfficer, NSS Law College Unit. He attended several international and national conferences relating to International Humanitarian law and refugee law and Intellectual Property Rights and presented papers Participated in Refresher courses and Orientation courses and also attended a Training Programme of Law teachers in the field of International Humanitarian law and Refugee law of Coching, Kerala. He served as Member on the Faculty of Law, University of Kerala, Trivandrum. He was co-ordinator for two National Seminars and one 15 days Training & Orientation Programme on I.P.R. He was also the Vice-Principal of Univ.College of Law during the period May'2003 to May'2005 Asst. Chief Warden for O.U. Hostels for a period of 2 years. He is the Associate Member of Indian Society of International Law, New Delhi.
E-mail: sripathi_naidu@hotmail.com
---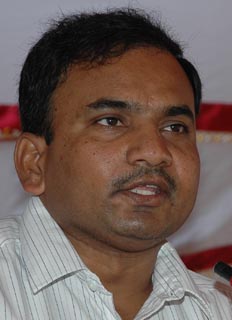 Dr.G.B.Reddy, B.A.,LL.M.,Ph.D., PGDHR,
Associate Professor
Born in1967 in R.R.District, obtained B.A., LL.B., LL.M. & Ph.D Degrees from Osmania University and P.G. Diploma in Human Rights from University of Hydearbad. Triple Gold Medalist in LL.B. & Gold Medalist in LL.M. (Constitutional Law) . Secured doctoral Degree on Judicial Activism of Supreme Court as JRF of UGC. Authored 18 books and published more than 40 articles in standard law journals. His books Women and the Law and Judicial Activism in India were favorably reviewed in the Hindu daily by Js. Krishna Iyer. Organized several National Seminars on Constitution and IPRs. Recognized as Ph.D.Supervisor in several universities & successfully guided 5 scholars so far. Attended several National and International Seminars.

Visiting faculty at UGC-Academic Staff Colleges several universities, A.P. Judicial Academy, A.P.Police Academy, A.P. Excise Academy, ICADR, CCRT, DrMCRIHRD and NAARM & delivered number of invited lectures. On Boards of Examiners/Studies of several universities. Worked as NSS P.O., Hostel Warden, Chief Regional Coordinator, LAWCET and Vice-Principal& Principal of University College of Law& Head, Department of Law, OU. Introduced P.G. Diploma in IPRs & Cyber Laws in the Department. Successfully organized 3 National Seminars on IPR, One Training and Orientation on IPR, I UGC-Refresher Course in Law and established IPR Depositary in Law College. His areas of specialization are Constitutional Law & IPR. Has special interest in Gender Justice and Judicial Behavior. Prior to joining the University Service, practiced as law in A.P. High Court for seven years. Presently course Coordinator for LL.B (5- YDC) Course and Self Financing Courses.
---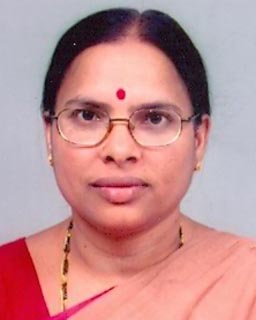 Dr. Y. Vishnupriya, M.A.,LL.M.,Ph.D.
Associate Professor
She has specialized in Labour Law. She did her Ph.D. on "Child Labour with empirical Research in Slate Industry of Markapur in Andhra Pradesh". She has been teaching Labour Law, Law of Contracts, Family Law, Women and Law for LL.B & LL.M. Students since last 20 years. She is a Research Supervisor for Ph.D Programme. She has been actively involved in administration work.
she is member of Board of studies, Department of Law, Osmania University. She is an examiner of various Universities. She has ben involved in further Researcher work on Labour Laws & violence against women.So far, she has published 27 articles on various legal aspects in different legal journals. Participated in many National & International Seminars and presented papers. She Participated in the 16th World Congress on Law, Justice ans State held at Reyjavik, Iceland in 1993 and presented a paper on " The Leagl Rights of Children'.
She is a member of various Institutions including Indian Law Institute, New Delhi & Indian Institute of Compartive Law, Jaipur and Central Social Welfare Board, New Delhi. Her areas of interest are Human Rights, Gender Justice, Law Relating to Children etc.
---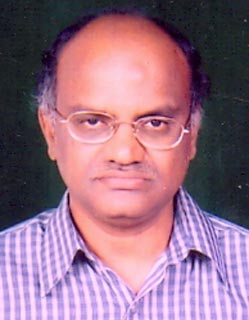 Sri V.Venkata Ramana, B.Com., LL.M.,
Associate Professor & Head Department of Law
Studied LL.B. and LL.M. from P.G. College of Law, Osmania University.He has been awarded a Gold Medal in LL.B. for scoring the highest marks in Administrative Law. He also holds a Diploma in IRPM. He has specialized in Labour Laws and published 2 articles. Joined the University service in 1992.Has been teaching both the LL.B. and LL.M. students at the Post Graduate College of Law and Universty College of Law, Osmania University . Currently teaching Business Laws , Alternative Dispute Resolution and Labour Laws. Worked as Vice-Principal, P.G. College of Law for more than two years. Aslo worked as NSS. Programme Officer for four years at P.G. College of Law. Held the position of worden for E. I Hostel. Members, Board of studies, Departmental Committee, participated Refresher courses, Orientation courses and various seminars. He is also paper setter and examiner in law subjects for the most of universities in A.P.
---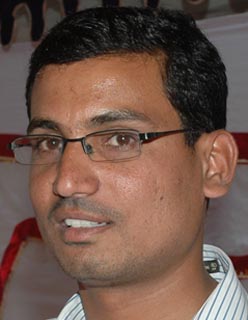 Sri N.Ram Prasad,LL.M.,
Assistant Professor
Born on 01-06-1980. Specialized in International Law. Attended the orientation programme conducted by OUCIP in 2007. Two articles published in ALT. Participated in National Seminar Conducted by Department of Law in the year 2010. NSS Programme officer, Participated in One Day seminar on International Humanitarian Law.
Currently, teaching Environmental Law, Consumer Protection Law, Law of Evidence, International Law & For LL.M. Comparative constitutional Law –II.
---